Private Equity
IG4 Capital's investment approach seeks to mitigate key risks before tapping into investment opportunities to capture superior returns.
The core of IG4 Capital's private equity model is predicated on entering into investment opportunities with hard/real assets and past operations track record, at the right price. IG4 Capital will primarily exert its core competencies through creative capital restructurings, conversions of debt into equity, promoting change of control positions with strong governance while partnering with stakeholders. IG4 Capital Operations highly skilled team completes IG4's value creation equation by executing an operational turnaround, with financial discipline and hands on governance, compliance and ESG focus.
As a result, IG4 Capital's disciplined approach targets superior returns in bear and bull markets despite the macro economic environment.
Private Credit
While the emerging markets secondary credit market is still in its initial stage, there are attractive opportunities in structured corporate debt to refinance and provide credit to companies going through a restructuring proceeding or in a turnaround process. IG4 Capital targets opportunities in which financial players and other creditors seek an investor with a strategy to recover and strengthen good companies and assets.
Core Competencies
Flexibility: We are able to establish structures and solutions in a way that our competitors don't.
Partnership: We look to partner closely and cooperatively with stakeholders, exerting a control oriented and hands-on approach to identify, create and manage value of our investment opportunities.
Operations Turnaround: We look for event-driven situations where we can intervene to determine change.
Innovation: We seek opportunities to offer solutions to various counterparties, being creative to think differently when doing business.
Sustainable Value: We combine thoughtful management of environmental, social, and governance aspects to materially impact our invested companies' value.
IG4 Capital believes in the transforming power of the activities it performs and expects to contribute to the sustainable development of all the regions it invests and participates. Through the engagement with the broader financial markets, we strive to turnaround businesses, innovate and promote a more sustainable form of capitalism.
Vision
See companies and assets being transformed into more sustainable, efficient and innovative businesses by crafting best practices into the financial markets.
Mission
To perform investments in good assets that provide higher and more sustainable returns, creating a legacy of value generation, best governance and innovation in turnaround businesses.
Values
Creativity and Flexibility: creative ideas is our way of doing business. Nothing is impossible!
Excellency: we seek excellency in all our actions and ensure that our investments processes are solid and thorough.
Discipline: we are highly disciplined in our decision-making processes and we adopt collective decisions, revisions and approvals for every investment opportunity.
"Kicking the Tires": we believe that to take advantage of the best business opportunities, it is necessary to invest a lot of time and dedication to think outside of the box.
---
Teamwork: is a core foundation of our firm to ensure common objectives and results. We value the formation and organic growth of our team in the long run.

Integrity and transparency: are the foundation of our business. We expect to reach high ethical and professional standards in our activities pursuing the best governance and accountability practices.

Commitment to Client: We manage the resources of our investors as if they were our own, balancing risks and return. Aligning interests is an essential principle in our relationships with clients, therefore we always invest proprietary capital to have "skin in the game".

Sustainable capitalism: We promote a sustainable form of capitalism, ensuring that feasible financial structures that allow qualified job formation, operational efficiency and positive social and environmental impacts.
Case IGUA
In July 2017, IG4 Capital closed the acquisition of Iguá Saneamento, formerly CAB Ambiental.
The deal includes the creation of a deal specific fund (IG4 Capital Private Equity Fund I), in partnership with leading Brazilian banks and capital from other financial investors. In October 2018, IG4 Capital, Alberta Investment Management Corporation (AIMCo) from Canada and other institutional investors, closed a R$ 400 million primary capital investment into Igua. Proceeds of the primary will be used to continue Igua's investments into its public concessions and public-private partnerships as well as to foment the company's growth by pursuing new concession opportunities.
IG4 Capital Fund I performed a transformational investment in IGUA, executing the operational turnaround in one of the largest private platforms of water and sewage in Brazil, impacting 1,500 direct jobs while managing and operating water supply and sewage treatment systems through 14 concessions and 4 PPP (public private partnerships) to approximately 6.3 million people.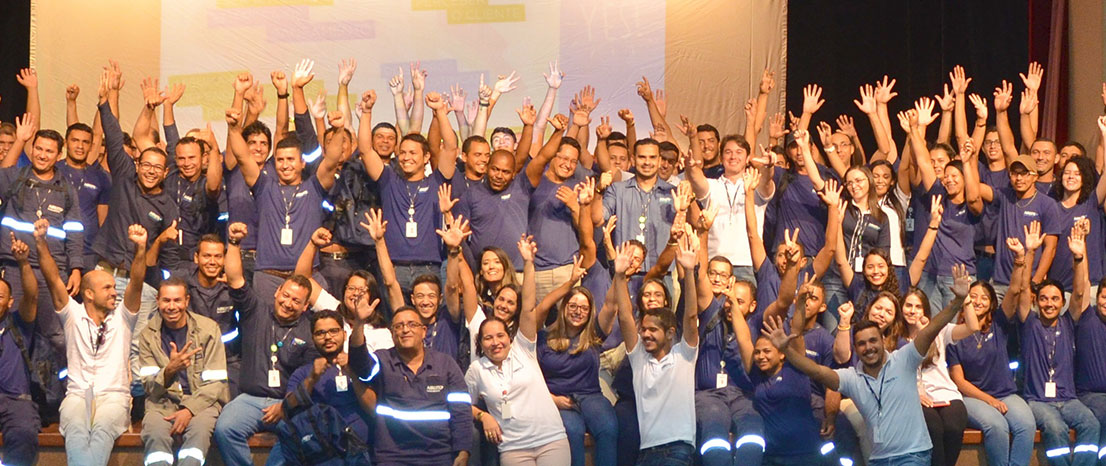 ---